Flag Case, Awards Case, Sword Display Cases & Military Shadow Box of Solid Wood.

100% Made in the USA
Most Items ship within 1-2 business days!


Flag Case Manufacturer.
Military Medal & Awards Case Manufacturer.
Solid hardwood: Hand Crafted. MADE IN AMERICA.
Choose from Solid Oak, Mahogany or Walnut. (see examples)

Laser Engraved Burial Flag Case

We Personalize Your Flag Case or Medals Display Case
Using Custom Laser Engraving on the glass or a metal plate.







HANDCRAFTED, SOLID OAK, Double Strength Glass, for Burial Flag, in stock, only $79.00!

Sweetheart Special!
~ 24 Hour Turnaround Time ~




Since we manufacture the cases, you can create a custom heirloom
constructed of high quality solid hardwoods as you place your order!

We can recommend a company to mount your medals, ribbons,
awards, rank, etc. in your case for you. (Call or EMAIL us)

Our sword case and sword plaque are also solid hardwood.
Military Discount Details.

Currently our products are available only to residents of the United States and its territories. We do not ship world wide. We do ship to APO - FPO.

We'd Like To Help!!!
If you have lost a loved one in Operation Enduring Freedom, or Operation Iraqi Freedom, please call our toll free number 1-800-344-8421.
M-F 8AM-5PM PST.
Highest Quality Products and Customer Satisfaction are Top Priorities

Here's What Customers Are Saying:
I wanted to let you know that I received the flag cases today and I just could not be more pleased. They are perfect! These are close to the perfect color stained oak that I wanted. The engraving was absolutely stunning and worth every penny. My husband and I are very impressed at the quality of the flag cases and the stunning engraving. I want to thank you for all of your help to make this all possible. : ) Cindy Colman

I wanted to thank your staff that represent your company. Your customer service is awesome and you have won this customer over for life and will never be forgotten by this customer ever. I appreciate your kindness especially during these times. My package was delivered wrapped with love and care within a week of placing my order . It will be cherished forever. Thanks again, Jill

Just recieved my combination case today. I am very impressed and extremely satisifed with the quality of this case. Awesome Job! I will definitely be coming back to All American Gifts for future purchases. Thank you! William K.
The plaque arrived today. The artistry with which you put this together is unparalleled, especially considering the condition of the artwork that I supplied. You have exceeded my expectations, and "knocked my socks off". I have copied the Director of Veteran's Services for the County of Riverside on this message in order to help spread the word of a truly worthy vendor who beats timelines, keeps cost low and does brilliant work. Thank you! Mike T.
Thank you so much for a wonderful product! The display case is beautiful and looks even better in person. It shows off the badges, medals, and awards in a professional, handsome way. I am very pleased with how it turned out and would recommend your products to anyone, because not only do you have high quality products, you also have exceptional customer service. For so long, my partner's memorabilia from the Army has been stashed away, now it can be proudly displayed on the wall in a beautiful display case. Thank you for making that happen!
We are both so excited about how it looks. Many thanks, -Lauren
My Father served with the 5th Engineer Special Brigade in world war II and landed on Omaha Beach on D-Day. He was and we all were very proud of his service. It's comforting to know that the people at your company are so very conscientious in their work. God Bless you and the memory of your founder CSM Fultz. The Bloomer Family, NJ

I received the case today and I wanted to write and say how pleased I am with the product. It is much more handsome looking than the internet picture shows." Fredrick T. Smith
The Flag case and display box for Slain Sgt. Henry Prendes arrived today and is incredible! I would like to thank you and everyone there for you incredibly fast service and quality product. The etching in the glass is also incredible! To everyone at All American Gifts "you are the best!!" J. Smith, Las Vegas Metropolitan Police Department
I recently ordered 10 cherry flag cases from you as gifts for my family over Christmas. Thanks for doing such an awesome job, they were a huge hit and everyone appreciated the quality. The personal attention and speedy delivery added to my great experience in dealing with you and I'll be keeping an eye out for anything else I can order from you! Happy holidays. Sean Horgan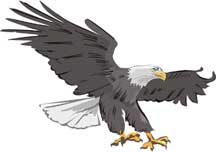 If you prefer, call us toll free 1-800-344-8421
M-F 8AM-5PM PST
Large Flag Cases | | Memorial Flag Case | | Military Awards Case | | Flag Case |
| Military Challenge Coin Display Case | | Veteran Flag Case | | Site Map | | Military Gifts |
| Get Medals Replaced Free!!! | |The Shadowbox Tradition| |Folding The Flag| |FAQ|
Flag Case and Military Medal display cases are our speciality.