Click a photo for more information!

Made in the USA


Military Shadow Box Manufacturer.

Solid hardwood: Hand Crafted.
Choose from Oak, Mahogany or Walnut. (see examples)

Flag Cases


Coin, Sword and medal display cases.
Personalized by us Using Custom Laser Engraving on the glass or a metal plate.

NEW ITEM!! ENGRAVED PHOTO FRAMES

Speciality Plaques





HANDCRAFTED, SOLID OAK, Double Strength Glass, for Burial Flag, in stock, only $79.00!

Sweetheart Special! - Military Wife Plaque
~ 24 Hour Turnaround Time ~
Here's What Customers Are Saying:

The Flag case and display box for Slain Sgt. Henry Prendes arrived today and is incredible! I would like to thank you and everyone there for you incredibly fast service and quality product. J. Smith, Las Vegas Metro PD

I purchased a Sword Display Case as a surprise for my husband. It's not often that I see him emotional. Laurie.

I wanted to let you know that I received the flag cases today and I just could not be more pleased. Cindy.

Your customer service is awesome. I appreciate your kindness especially during these times. Thanks again, Jill



I recently ordered 10 cherry flag cases from you as gifts for my family over Christmas. Awesome job, huge hit. Sean.

Highest Quality Products and Customer Satisfaction are Top Priorities


Since we are th

e

manufacturer, you can create a custom heirloom
constructed of high quality solid hardwoods as you place your order!


My Father served with the 5th Engineer Special Brigade & landed on Omaha Beach D-Day. It's comforting to know the people at your company are so very conscientious. The Bloomer Family, NJ

I received the case today and I wanted to write and say how pleased I am.
It is much more handsome looking than
the internet picture shows." Fredrick T. Smith


Military Discount Details.

More Testimonials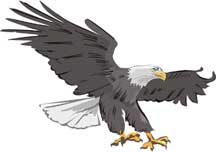 Military shadowboxes are our speciality.
The Tradition of Presenting a Shadow Box:
The tradition of presenting a shadow box to a retiring sailor is born of early British custom. In the days of sail, when Britian ruled the seas, it was considered bad luck for a sailor, upon final departure from a ship, to allow his shadow to hit the pier before he himself departed the ship. In order to ensure no such misfortune would befall their shipmate, the crew would construct a box of the finest timber and place within it all things that reflected his accomplishments. Only then could the man, with the "SHADOW" of himself in hand, safely depart the ship and go ashore once and for all.
Presentation - "On behalf of your shipmates, we present you this shadow box. With the shadow box is the military person's most honored and cherished possessions, including the flag of the United States of America." John P. Mu rray III

The United States Flag
In May of 1776, Betsy Ross reported that she sewed the first American flag.
On June 14, 1777, in order to establish an official flag for the new nation, the Continental Congress passed the first Flag Act: "Resolved, That the flag of the United States be made of thirteen stripes, alternate red and white; that the union be thirteen stars, white in a blue field, representing a new Constellation."
Between 1777 and 1960, Congress passed several acts that changed the shape, design and arrangement of the flag and allowed for additional stars and stripes to be added to reflect the admission of each new state.
Our flag is not a decoration, it is the symbol of a living nation. It is not to be trivialized by well-meaning but thoughtless uses.
"Our flag carries American ideas, American history and American feelings. It is not a painted rag. It is a whole national history. It is the Constitution. It is the Government. It is the emblem of the sovereignty of the people. It is the NATION." -Henry Ward Beecher, 1861.
Flag Storage: For storage purposes, you may use the ordinary rectangular fold and, perhaps, place your flag in a plastic bag. If the flag is affixed to a staff, you may roll the flag around the staff for storage. The triangular fold is not required, but is traditional for display of the flag, often placed in a rectangular wooden display box. Instructions for the triangular fold provided on this page. Before folding the flag, always be sure it is dry and clean. Any valued flag may be displayed in the triangular box. It is not exclusively for display of funeral flags. For example, if you have a flag that flew over the White House, you could display that in the triangular box.