Fireman's Prayer Alder Plaque

This 8x10" Plaque features the Fireman's Prayer laser engraved into Alder wood. Let your hero know how much his/her difficult role is appreciated. It's a true gift from the heart.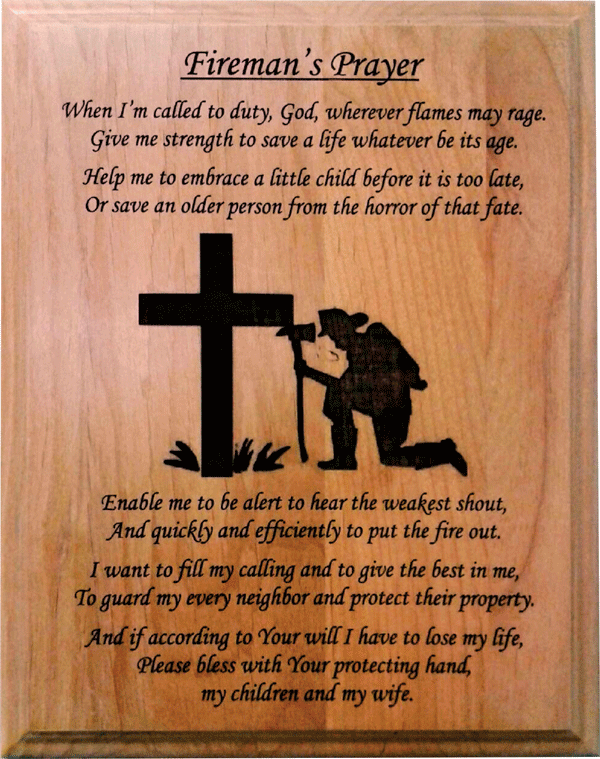 Alder Wood plaque

Dimensions: 8in. wide x 10in. High


Laser Engraved.


In Stock and ready to ship.
Have Questions? Need More Information? Call 1-800-344-8421
Business Hours M-F 8AM-5PM PST