US Air Force, US Army, US Coast Guard, Us Marine Corps, US Navy,

3-D Memorial Case #82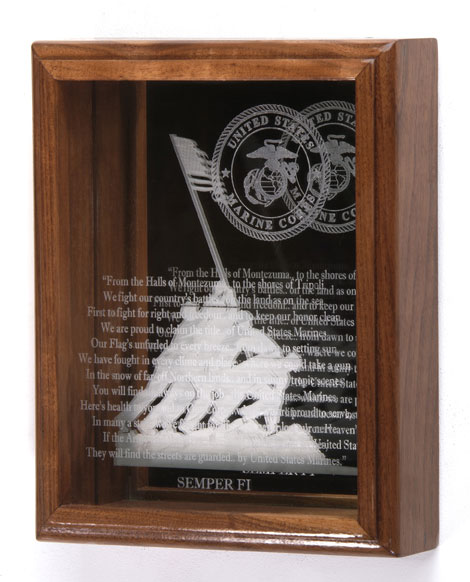 Solid Walnut

Mirror Back, Glass Front

Memorial Engraved Inside On The Mirror (USMC Iwo Jima Pictured).
Service Emblem And Service Hymn Engraved On The Glass Front. (Marine Corps Hymn Pictured)
Unique 3-D Effect. Select Service Emblem & Hymn Below


Available in 8" x 10" Only. $69.00 On Sale $39.00. No further discount available.



Have Questions or need More Information. Call 1-800-344-8421
Business Hours M-F 8AM-5PM PST